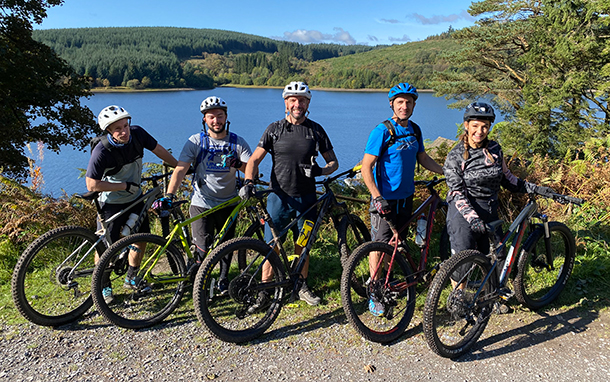 Guided Rides
If it's your first visit to Merthyr Tydfil you will be amazed at the surrounding countryside, Brecon Beacons, The Black Mountains and our beautiful Welsh coastline are within arms reach. If you've sat aboard the uplift bus at BikePark Wales gazing out of the window, thinking to yourself – I wonder what's up there ?
Our instructors have extensive local knowledge of the local area, they know the short cuts, the best bits, the secret bits and of course the best place to get some cake and refreshments to enjoy whilst you recover. The above routes are a sample of what they know, we can tailor a ride to suit your specific requirements.
Gethin MTB are able to provide bikes, guides and routes to make your first visit to Merthyr a memorable one. Check out some of our popular routes to see what we can offer you!
Prices
Half Day rides, 1-4 adults £70.00 total
Half Day rides, 5-8 adults £80.00 total
Half Day rides, over 8 adults £10.00 pp
Full Day rides, 1-4 adults £120.00 total
Full Day rides, 5-8 adults £140.00 total
Full Day rides, over 8 adults £15.00 pp